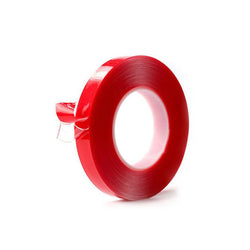 Peel & Stick Tape for Harmony 3D Panels
Recommended for a semi-permanent installation of Inhabit Harmony 3D Panels. For permanent installation see installation instructions. The peel and stick tape is a solvent free acrylic adhesive. 3D Panels may be mounted on primered drywall or plywood or melamine when removal is a consideration.
One roll is enough to mount 1.5 boxes of 3D Panels.
Tape is 1/2" w x 164' l
Purchased the tape to install wall panels. Love the panels, ended up having so much trouble with the tape that I bought different two sided tape and used that instead. Sorry!