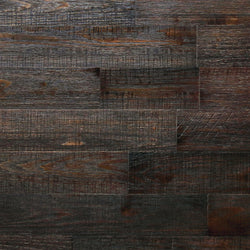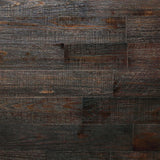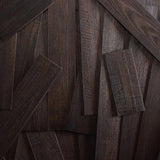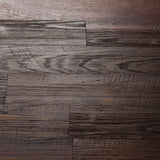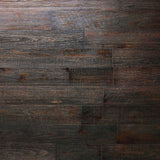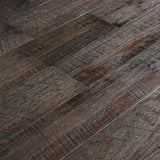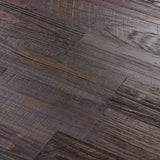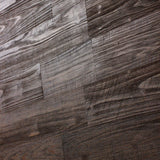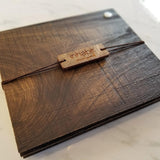 Dusk Timber Architectural Wood Wall Planks - Rural Collection
Dusk Timber Architectural Wood Wall Planks™, from Inhabit®, are wide wall planks that add the warmth and texture of real wood to any room with ease.
Timber Planks are crafted in the USA from 100% Appalachian Poplar, hand finished to a refined rustic beauty. 
Combining a medley of natural and realistic rustic dark wood tones, Dusk Timber Planks capture that rustic warmth that can only be achieved with a wood accent wall. Timber Planks can be installed in just a few simple steps either with our peel and stick method or our no-adhesive method.
Product Specifications:
Coverage
Each box covers 15.75 sq ft
Size
Length: 12"-36" varied lengths // Width: 5.25" // Thickness: 3/16"
Sold By

Sold by the Box or 5.25"x6" Sample Pieces (if medley there is one of each color)

Materials
100% Appalachian Hardwood Certified Poplar /// 2 qty 2" wide pressure sensitive rubber adhesive per board
Manufacture
Handmade in USA
Environmental

Appalachian Hardwoods are growing 2.45 more than are harvested.

Virtually Waste Free - sawdust is used as fuel, reducing manufacturing energy demands on oil/gas. Bark is ground up and made into mulch. Wood chips are made into paper at a mid-western paper mill.

Low VOC /// Low HAPS and/or HAPS free finishes

Installation Methods

Peel and Stick with tongue and groove or No adhesive, ready to brad nail and glue, with tongue and groove

Installation
View Our Peel + Stick Installation Instructions >>
Fire Safety
Optional Class A Fire Available. Contact us for a quote.
Lead Time
Samples ship 1-2 days // Product is 3-8 business days
Samples
If ordering a medley pattern you will receive a 5.25"x6" sample of each color in the medley. If ordering a single color tone pattern you will receive one 5.25"x6" sample of the color.
Return/Exchange
Final Sale
Note: We encourage you to purchase samples prior to ordering.
TIMBER PLANK Calculator
I know the actual square foot I want to cover. Help me find the correct amount to order.
SqFt
I know the size of the area I want to cover. Calculate the sq. ft. that I need to order.
We have added 5% extra to cover for cuts.