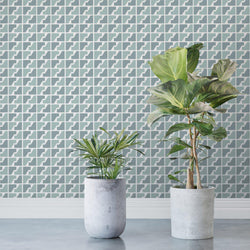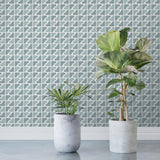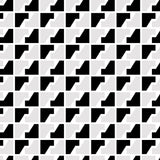 Faux Houndstooth Bespoke Wallpaper
Upgrade your walls with this bold graphic wallpaper. Faux Houndstooth is classic, yet modern and rhythmic. Our matte wallpaper creates a sophisticated look to any room, yet is durable and scratch resistant.
Customize in 30 Colors matched to Sherwin Williams Paint Colors /// Choose from the colors to color the background and the pattern. Faux Houndstooth Pattern Repeat: 5.4" L
Produced in the USA on easily strippable, non-woven matte wallpaper.
Our non-toxic water-based inks are safe for anywhere, including nurseries & hospitals.
Simple to hang! Easy to follow instructions included with your order.
Available in 30 Colors /// Available in Matte Pre-Glued Residential Paper, Matte Peel & Removable Paper, and Matte Type II Commercial
Designed and printed in Indianapolis, Indiana, USA
Printed using Water-based Latex Inks
Residential paper is pre-pasted /// Easy to hang /// Easy to remove /// Water activated
Peel-and-stick Removable Paper is backed with pressure sensitive adhesive and can be easily repositioned or removed. Perfect for renters or furniture.
Commercial paper is easy to apply using standard wall paper paste /// Non-woven with synthetic fibers for strength & durability /// Type II /// Easier and faster to hang /// Durable wet strength
Product Specifications:
Materials

Peel + Stick Repositionable: 6 mil / smooth matte finish / easily removable / repositionable / low tack adhesive

Residential Pre-Pasted: 7 mil / smooth matte finish / PVC Free / FSC Certified / Greenguard Gold Certification

Type II Commercial: 9 mil / Type II (ASTM F793) compliant / smooth matte finish / Made with Recycled Fibers / PVC Free / Made in the USE / FSC Certified / Green Seal Certified  / Contains No - IARC Group 1 Carcinogens / Contains No - OSHA Regulated
Toxic metal or Carcinogens / Contains No - USEPA Toxic
Release Inventory Substances / Complies with European
REACH Standards

Samples

Chart of Colors available HERE


As a guide colors are matched to Sherwin-Williams paint colors. Due to the printing process they are a guide only and are not exact.

Available Sizes

26.5" wide with a .5" overlap  by 10' long
52.5" wide with a .5" overlap  by 10' long
26.5" wide with a .5" overlap  by 8.5' long


Coverage
Peel + Stick Panel - 21.25 sq ft

 /// 

Residential 26" - 22.08 sq ft. per roll (sold as double roll - 

44.16 sq ft.

) /// Commercial 52" - 44.16 sq ft. per roll
Fire Rating

Residential: ASTM E-84 Class A approved
Commercial: ASTM F793 Type II Class A compliant

Safety

Contain No Hazardous Air Pollutants
Contains No IARC Group 1 Carcinogens
Contains No OSHA regulated toxic metal or carcinogens
Contains No USEPA toxic release inventory substances
Highly mold and mildew resistant

Wallpaper
Calculator
To calculate the number of sets you need:
1) Measure the height and the width of your space in inches;
2) Multiply the two numbers; 3) Divide the sum by 144 to get sq ft.
4) Divide by square footage of product and add 10% for waste.
Timeframe

Ships within 5-21 business days

Returns
This is a made to order product. See policy here.
Installation
View Our Residential Installation Instructions >>>
View Our Type II Installation Tips

 >>>
Custom Roll Lengths are available upon request. Contact us for a quote.
Note: We encourage you to purchase a color chart prior to ordering. As rolls are made to order and final sale. 
Wallpaper is printed to order; dye colors may vary slightly. Be sure to order enough since additional dye lots may differ slightly.